Welcome

The damage and loss of several storage drives after Hurricane Michael, left several web sections unavailable. Frankly my attention has turned to the everyday tech needs of the home, the website is primarily for operations and our own access. It does not get any major updates.

Not much of the original 2002 - 2014 [`°º¤_Colony Network_¤º°`] survives, and as of 11/2018 my server is running over a satillite connection. Most access is in the "Members Area".

The rest of the site hasn't been redone, but I'd thought it would be cool to preview the look....again..

As the internet and its dynamic nature has changed, many options on the site have been removed. Honestly the rate of changes to background scripts for items such as location services, change so often, for no other reason than the provider gathering more user data, that I have abandoned any script that changes more than 1 or 2 times a year. I am [at no real pace] updating some of the Geo-Location api's however it is not for a production environment or general use..

Oct 25 2021: Moved out of the apt and int oa house, and a new Neighbor... a red hair female Husky Mix.. She loves watching us do our tasks around the property and has really taken a shining to Spencer, our 6yo Pom-Dashhund mix male. She had this horrible "collar" on, but there maybe things going on that we don't know about, but she comes and goes.. At times she is gone for a week or 2, then one day she'll come runnin' around the corner jumping, kickin and howling happily.

Below: Saphie!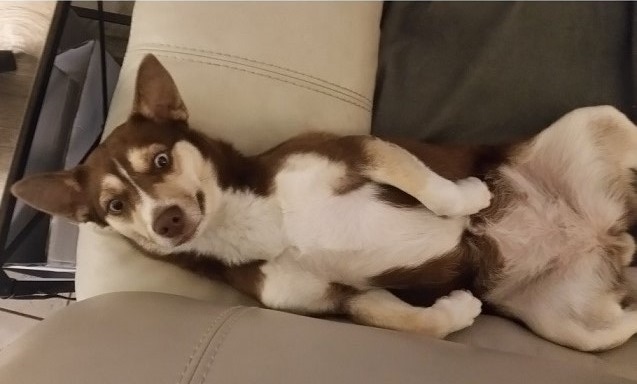 NO NOTICES
CLICK HERE for ES File Explorer App to download to Tablet.
CLICK HERE for Smartlife App to download to Tablet.
CLICK HERE for Alexa App to download to Tablet.
CLICK HERE for Browser App to download to Tablet.
CLICK HERE for Keyboard App to download to Tablet.